عودة
27 مايو 2021
إعلان دبي للسياحة شريكًا داعمًا لمعرض الفنادق في دبي 2021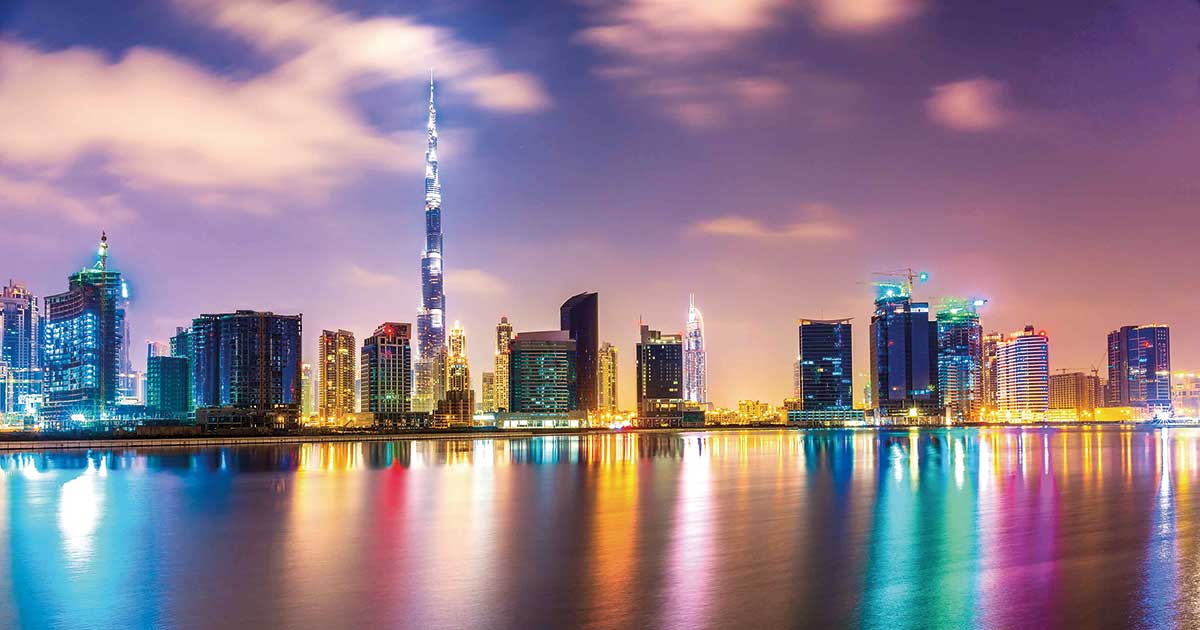 Press Release
Dubai:  The Hotel Show Dubai 2021 is pleased to confirm Dubai Tourism as Supporting Partner for its Hospitality Leadership Forum, returning live and in-person from 31st May to 2nd June 2021. Driven by the city's strong leadership and the effective response to the global pandemic, Dubai Tourism worked closely with stakeholders across the public and private sectors to create the foundations first to restart tourism, and then to recapture the growth of recent years. The leadership panel at the Forum will be strengthened by a keynote address by Issam Kazim, CEO of Dubai Corporation for Tourism and Commerce Marketing. The Hotel Show Dubai is also pleased to welcome support from the Hospitality Asset Managers Association (HAMA) MEA, who serve as the collective industry voice of hospitality ownership in the region.  
Issam Kazim, CEO of Dubai Corporation for Tourism and Commerce Marketing, said: "Thanks to decisive leadership at the outset of the global pandemic, Dubai was among the first cities to reopen for tourism and business events, and we have built on this momentum by rapidly and efficiently rolling out a world-leading vaccine programme. Collaborations with stakeholders across the public and private sectors played a critical role in driving this rebound, and we have worked closely with the hospitality sector to ensure the highest levels of health and safety are maintained, for both staff and guests, whilst also ensuring memorable experiences are delivered for all visitors. As more of our source markets roll back their outbound travel restrictions, The Hotel Show Dubai will provide a platform for the sharing of knowledge and best practices to ensure the hospitality sector remains primed to contribute to the city's efforts to capture a significant share of the global demand for travel."
Dubai Tourism is guided by the ultimate vision of positioning Dubai as the world's leading tourism destination and commercial hub, a mission that has become even more important during the challenges of COVID-19. Efforts have been judged to be successful. STR figures showed that Dubai's hotels ended 2020 with occupancy rates at around 71%; a return to pre-pandemic levels and the highest rate since February 2020. Shoots of recovery began as early as June 2020, with occupancy rates as high as 80%.
Experts are predicting that the UAE will be one of the fastest tourism markets in the world to recover from the pandemic, due to its strong governance and regulatory framework, and rapid vaccination roll-out. The upcoming Expo 2020 Dubai will compound this recovery, further aided by the increasing pace of international vaccine drives and gradual international border re-openings.
René Beil, President of Hospitality Asset Managers Association (HAMA) MEA, comments, "The Hotel Show Dubai is an exciting and a much-needed platform for the industry to reconnect after a prolonged period of remote working and relative isolation. Our global hospitality industry thrives on the spirit of human interaction and the creation of enriching personal experiences. We have therefore collectively been waiting for a chance to connect with our industry peers in real time. I'm delighted that the region's leaders will have such an inspirational few days in which to share knowledge and reignite the spirit of support and shared purpose. At HAMA MEA we are humbled as well as proud to have contributed to the acceptance, recognition and continued growth, of professional asset management within the Middle East & Africa and remain committed to continue working closely with public and private sectors with the aim of enhancing professional standards, international best practices and accountability in real estate hospitality asset management"
Jasmeet Bakshi, Group Event Director of The Hotel Show Dubai (dmg events) adds, "The Hotel Show Dubai will bring over 100 local and international hospitality brands together face-to-face to showcase the latest products and technologies that are crucial for the industry's growth. The event will serve as an important moment for knowledge sharing and a platform for reconnection.  We look forward to welcoming 100+ key speakers across The Hospitality Leadership Forum, The F&B Stakeholders Summit, HITEC Dubai, THEME Annual Conference and the UAE Professional Housekeepers Group Meeting and are proud to be one of the first in-person hospitality events to take place during the COVID-19 era."
The Hotel Show Dubai attracts suppliers of products, technology and services that cater to the GCC's hospitality sector across interiors, lighting and design, technology, security, kitchen and laundry and more.
Find out more about the event here: https://www.thehotelshow.com
Article Source: https://www.zawya.com/mena/en/press-releases/story/Dubai_Tourism_announced_as_supporting_partner_for_The_Hotel_Show_Dubai_2021-ZAWYA20210519111132/