Back
17 June 2021
Ishraq Hospitality announces new Acting CEO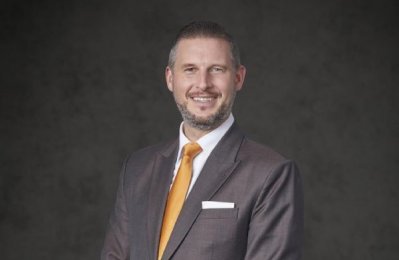 Ishraq Hospitality, a division of Mohamed & Obaid AlMulla Group, one of the most dynamic and prominent business houses in UAE, has appointed Alexander Suski as Acting Chief Executive Officer.
Suski is moving up to Acting CEO from his role as Group Director, Commercial and Business Development, Ishraq Hospitality, where he was overseeing commercial operations and strategic expansion of seven hotel properties under InterContinental Hotels Group (IHG Hotels & Resorts) and Wyndham franchises. In addition, he was responsible for driving short- and long-term commercial strategies for the portfolio and developing Ishraq Hospitality's well-recognised Hospitality Advisory Services for investors or hotel owners.
Suski has over 18 years of industry experience that spans Europe and MEA, with more than a decade of strategic development in sales and marketing in the region's hospitality industry. He was Associate Vice President Sales and Marketing, Millennium Hotels and Resorts Middle East and Africa, overlooking a portfolio of 48 properties and over 40 future openings in the region. Prior to that, Suski was Area Director of Sales and Marketing Egypt and Bahrain, Kempinksi Hotels, moving to UAE as Director of Sales and Marketing at Kempinski Hotel Ajman and Kempinski Hotel Mall of the Emirates. In this role, he reinvigorated sales and marketing strategies, market share, profit expansion and hotel brand repositioning to accelerate growth.
Suski's more than a decade-long valuable experience in Europe is integral to his vast understanding of the hospitality sector.  He has worked with InterContinental Hotels & Resorts (IHG) in Warsaw, Sofitel Luxury Hotels (Accor) in Bruges-Ghent-Brussels-Luxemburg-Amsterdam, Crowne Plaza (IHG) in Brussels and De Dikke Van Dale (Fletcher Hotels) in Holland.
His leadership capabilities, customer-focused approach, communication skills, matched with innovative thinking and a thorough understanding of the Middle East & Africa market are instrumental in driving the Mohamed & Obaid AlMulla Group's ambitious financial growth and expansion.
"I am honoured and excited to lead Ishraq Hospitality," said Suski. "Ishraq Hospitality has over a decade of experience operating some of the most prestigious international hotel franchises in Dubai. Our robust partnership of over a decade with IHG Hotels and Resorts is seeing a rapid expansion of the Holiday Inn Express (HIEX) brand, one of the largest and fastest-growing brands in the hotel industry. In addition, Ishraq Hospitality is expanding within the UAE and in the GCC, foraying into Bahrain, Oman, Jordan, and Egypt, taking its experience and skills to benefit a larger market."
"Ishraq Hospitality is proud to play a strong role in nurturing home-grown hospitality excellence and delivering world-class standards, and we will continue to build its assets and contribute to energizing the sector and economy," Suski said.
A Belgium national, Suski is fluent in Dutch, English, German and French and holds several industry qualifications.